As you may have realized by now, I have quite an affinity for Chicago rap. More specifically, I have a special place in my Chicago-loving heart for music from the 2012-16 Rap Renaissance I mentioned in my Hidden Gem: 10 Day
One of the brightest young artists to come out of that renaissance was Mick Jenkins, an Alabama-born, Chicago-raised street poet of sorts. Mick Jenkins was semi-associated with fellow Chicago wiz kids such as Chance the Rapper, Vic Mensa, Saba, and Alex Wiley, but was fully associated with Free Nation- "a hip hop group that promotes creative thought without accepting narrow views imposed by the powers that be".
However, Free Nation was not a fully Chicago-based group, making Mick almost a lone wolf/free agent in the Chicago scene. One of the biggest trends we saw throughout the renaissance was the power of groups- SaveMoney, Pivot Gang, GBE, OTF, NLMB, Team 600, Hurt Everybody, Leather Corduroys, Kids These Days, Social Experiment. The list goes on and on; the power and chemistry of groups made the Chicago renaissance as entertaining as it was.
Mick was outside of all of those supergroups, but had connections within many of them. Mick came up in the same creative, open mic scene as Chance and others in his circle, earning him a spot at the nonpartisan table of young and talented Chicago creatives. Early on in his public career, Mick collabed with the likes of Saba, Vic, and Chance, propelling him to rising-star status in the budding Chicago rap scene.
Mick had released three mixtapes: The Mickstape (2012), The Pursuit of HappyNess: The Story of Mickalascage (2012), and Trees & Truths (2013). These tapes were local successes, but not much more than that. Then, in 2014, Mick unleashed his full potential and blessed the world with a masterpiece: The Water[s].
The Water[s] was, and still is, one of the most stellar releases to come out of the Chicago renaissance. Released almost five years ago, it has aged like fine wine- holding a special spot in the soundtrack of my adolescence.
I know that I typically tend to do Top 5 rankings when reflecting, but for this hidden gem, it only feels right to talk about each and every track. The Water[s] tells a symbolically-rich story laced with top-tier lyricism and remarkable production. If you skip any tracks, you might miss it.


Track 1: "Shipwrecked" (feat. theMIND) [prod. THEMpeople]
"Shipwrecked" is one of those songs that can only be articulated with one phrase: holy fuck.
In majestic fashion, Mick tells a captivating, loss-of-innocence story from his Chicago adolescence while delivering some next-level bars:
I still remember when my baby lungs blew them trees
I still felt like a saint when I drew that breeze
It's been tragic, since Boy Meets World it's been (Ben) savage
But the goal was never really the beef, its been cabbage
Ben Savage in the middle
Track 2: "THC" (prod. THC)
This song, while the shortest on the mixtape, drives home the symbolism of The Water[s].
"THC" represents the obvious- good ol' tetrahydrocannabinol, a consistent topic across the mixtape. It also stands for The Healing Component, which, in the case of this story, is water.
Mick uses the song's 111 seconds to explain the importance of water:
"Water is the most important natural component that we have today
It makes up our world, our bodies
It has the ability to destroy, and create
It is the healing component, THC"
On a track called "THC", it's only right that Mick also spent a sizeable chunk of the song talking about smoking gas.


Track 3: "The Waters" (prod. High Klassified & Da P)


This song is essentially the theme track of The Water[s], sharing the same name and concept. "The Waters" hones in on the symbolism established in the previous track and paints an epic picture by which the whole mixtape could be understood.
In an interview with Oyster Magazine, Mick explained the concept behind The Water[s]:
"The Water[s] is supposed to be representative of…we need water, our world needs water, our bodies need water, it's probably the most essential element to life. And I feel like, with my ultimate goal being heaven, so is truth and spiritual truth. So it's just a loose metaphor in that manner. And I chose water specifically because I feel like it can metaphorically be taken into a lot of directions, which is something…"
Track 4: "Healer" (feat. Jean Deaux) [prod. Dream Koala & OnGaud]
In one of the waviest tracks on The Water[s], Mick glides over the otherworldly beat while venting about all aspects of his life- love, art, money, fame, pain, weed & water (of course).
The sample used for this track, "We Can't Be Friends" by Dream Koala, is incredibly wavy as well. It's definitely worth a listen if you're into chill lo-fi instrumentals.
Track 5: "Comfortable" (feat. Noname) [prod. Cam O'bi]
This is one of the feel-good songs on The Water[s], epitomizing the idea of "living your best life". Mick reflects on how much he's grown and how "Comfortable" he's living now- smoking lots of weed and drinking lots of water.
Fellow Chicago creative Noname donated an excellent verse to this excellent track, showcasing her tenacity as a poetically-gifted lyricist.
Track 6: "Vibe" (prod. OnGaud)
"Vibe" takes advantage of a familiar sample, Dexter Wansel's "The Sweetest Pain", which has been used in tracks such as "Nikes on my Feet" by Mac Miller and "Seven" by Tyler, The Creator. The sample used in this track automatically sets the laidback tone; Mick further sets the tone through his nonchalant street poetry.
This track is one of my personal favorites from The Water[s]; "Vibe" is a perfect song to smoke and chill to, just as Mick intended.
Track 7: "Jazz" (prod. OnGaud)
"Jazz" is one of the standout tracks from The Water[s], thanks to its welcoming vibrance. "Jazz" is smooth and catchy, perfect for multiple runbacks.
"Jazz" also takes advantage of a familiar sample, Yael Naim's "Toxic". The bouncy sample makes the song feel playful, contrasting Mick's dark and gritty storytelling about the lies and flaws of the world that surrounds him.
Track 8: "Black Sheep" (prod. Statik Selektah)
Legendary producer Statik Selektah blessed Mick with a nostalgic and dreamy beat for him to tear up. In typical fashion, Mick came through on his end of the deal- rapping his ass off and spitting truth.
"Young Mozart with more keys
Black sheep with a gang of wolves before me, they think we homies
But keep hearts and shoulders colder than Loki
I be no Thor, just bring 'em more of this halitosis"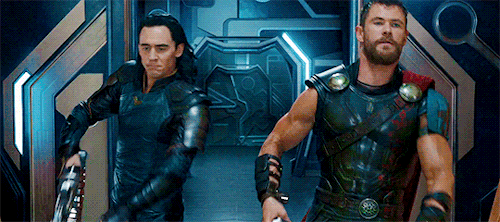 Track 9: "Drink More" (feat. Ebony) [prod. Spacedtime]
This track effortlessly pushes forward the mantra of the whole mixtape: drink more water. It's smooth and almost has a water-vibe to it, if that makes sense. This track makes me feel hydrated. It's calming and melodic, almost lullaby-esque.
Track 10: "Canada Dry" (prod. J Money & OnGaud)
This track will make you wanna ride around and smoke one, freestyling with your homies. It's gritty, yet laidback; it has its own unique swagger to it.
On a track called "Canada Dry", Mick understandably pays homage to ginger ale. He casually references ginger ale in multiple other tracks across The Water[s], seemingly inserting ginger ale as a hidden layer of symbolism. I haven't picked up on the meaning behind it; I think Mick just really likes Canada Dry.


Track 11: "Who Else" (prod. TJ Osinulu)
If there was a filler track on The Water[s], it would be "Who Else". With that being said, I won't waste my time (or yours) talking about it.
The beat nice, tho.


Track 12: "Dehydration" (feat. theMIND) [prod. DJ Dahi]
This track is something special. From first listen, I've been enamored.
DJ Dahi is a stellar producer, so it's no surprise that this track is next-level wavy. However, Mick uses the track to describe the effects of not having "water" - "Dehydration".
Playing on that concept, Mick further uses it to call people "thirsty". In some ways, "thirsty" refers to sheep; people who don't think for themselves. In others, it refers to people who will do anything to survive; Mick speaks out on the violence and vices that plague the streets of Chicago. As he has in the previous 11 tracks, he urges the listener to drink more water.
In an interview with Billboard:
"Water is synonymous with the truth; You need it to wake up, progress and get the most out of life and find the true quality of happiness"


Track 13: "514" (prod. OnGaud)
Another hidden symbol throughout The Water[s] is Mick's affinity for Montreal: area code 514.
"I've been in the 514, my French gettin' too clean
Customs is routine, eatin' hella poutine, I think I'ma buy one more"
Poutine: A French-Canadian delicacy.


Track 14: "Martyrs" (prod. OnGaud)
In the mixtape's arguably grittiest song, Mick goes on a ballistic, no-holds-barred rant. Mick vents his frustration with the rap industry, the streets, and "dehydrated", ego-inflated people.
The visual for this song is fitting; gritty and captivating. It seemingly criticizes traditional trap music videos, with Mick and others in the back adorning nooses in place of iced-out chains.


Track 15: "Jerome" (feat. Joey Badass) [prod. Kirk Knight]
Mick Jenkins + Joey Badass = an absolutely monstrous frontcourt duo.
Mick and Joey
Mick and Joey teamed up with perfect chemistry to tear the hard Kirk Knight beat to shreds. I'll drop some bars below:
"Put your motherfuckin' hands in the air
Or you gon' need a halo, I'm a mothafuckin' slayer
This ain't no game, I'm not no player"
Childhood nostalgia always hits.
"This ain't no game like Sega, don't be a hero
I'm with my good fellas and we 'bout to Rob DiNero"